The Common App is a platform that allows you to apply to colleges and universities across the United States and 15 plus countries. Common App is a non-profit organization. The Common App that easier for students to apply to many different schools at once and helps colleges and universities keep track of applications.
When to Start Working on College Application Through the Common App?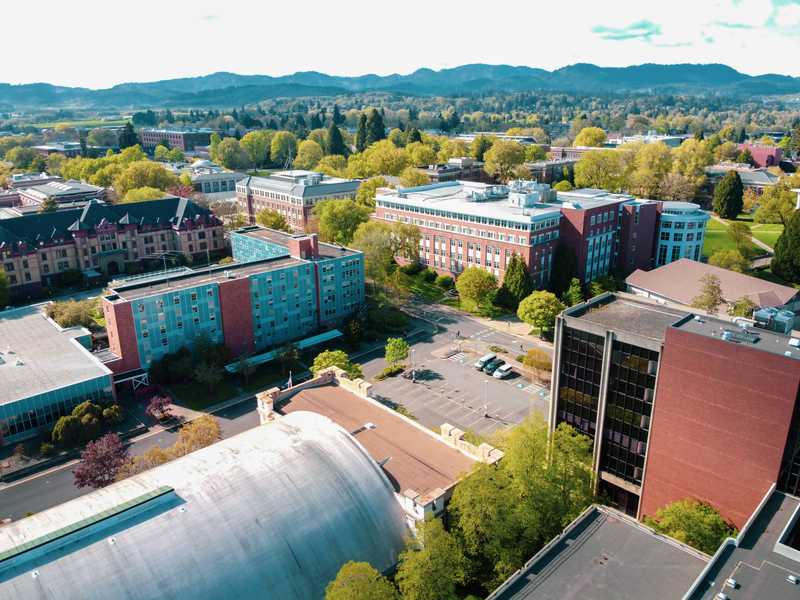 When you are ready to start working on your college application through the Common App, there are a few things to keep in mind.
First, The new edition of the Common App opens every year on the 1st of Aug. Every college have a different application deadline, so students pay close attention to when they need to submit their materials. There is Only one thing to fill out for the application, which is general details such as the student's name, address and extracurricular activities.
The deadlines for applications is different for different schools, so if you are a prospective student and wish to apply early action/early decision, you will probably have to submit an application in November/December. And if you want to apply regular decision, the deadline can range from January 1st to 30th. The Common App is changing this year. Some changes include removing questions on student discipline in high school and military discharge status, adding more customization for international students and undocumented students, making certain questions optional for students, adding a question about preferred first names, and expanding the gender identification options.
How to Complete the Common Application
Here's how to get started on the Common App
You can find out how to create an account and log in to commonapp.org by clicking on the Start your application button, and you can download the Common App's mobile phone app to set reminders, find deadlines and invite recommenders.
Add information such as your name, email, phone number, address, date of birth and what year you're planning on enrolling in college. you have to input the requested information to fill out the profile, such as education, extracurriculars, and demographic.
Make sure to add collaborators such as teachers, counselors and others providing letters of recommendation or other supporting documents.
Search for and add schools to "My Colleges."
Know what colleges are looking for, so you can be a perfect match. According to experts, senior's year of high school is the ideal time for students to start a college application. By waiting until August, students have more time to do research on the application rules for schools they're interested in, draft their essays, and complete the rest of their applications before getting distracted by summer activities.
Time required for Filling Out the common app?
It can be a little daunting to start the college application process, it takes two to three months to complete your common application form, but with a bit of preparation, it will go much faster. Admissions tutors will want candidates who have put good effort into their essay, and answered the prompt.
Common App Essay Prompts, and how to Find Them?
First-time students are urged to take a look at the Common App website and browse through the essay prompts The first prompt is of flexible format, as it asks applicants to focus on their background, identity, talents and interest. In writing an answer for the prompt, an applicant should start by considering what they have achieved that has molded their character. By answering this question these things which set you apart from others will be revealed. Outlined below are a few possible examples to consider:. The website includes essays from applicants who have been accepted to Ivy League colleges, and the essays provide a good starting point for writing your application essay. Additionally, many high school guidance counselors will offer advice on what topics to address in your essay, and they can also direct you to online resources that offer more detailed information on particular essay prompts.
here are some questions to ask yourself
"What makes me unique?" or "Why is the world interested in my opinion?" Do you have a job with serious responsibilities? Have you been able to do something that changed your life and those around you?
Learn how to come up with a unique topic, and choose the right Common App Essay prompt for a strong personal statement.
Requirements for common app essay
Here are Common App Essay prompts for the 2022-2023 deadline. All of them are the same as last year, so just remember them in your head for now and we will address how to approach them later.
If you have a background, identity, interest, or talent that is meaningful to you, share it in your application. This can make your application more meaningful and successful.
What was the result of this experience? Reflect on how challenging beliefs and ideas made you think. How did that affect you, and what did you learn from it?
Share an essay on any topic of your choice, whether it's a topic you've already written about or a new one. You have 650 words to respond and articulate what moves you, what excites you, or what animates or explains you.
How to Get Fee Waivers for the Common App?
Yes, you can get fee waivers for the Common App. You need to submit your application early and request a waiver. You will need to provide evidence of financial need, such as your transcripts or letters of recommendation. Make sure to include your name, email address, and phone number on the waiver request form so that we can contact you if there are any questions about your application. We will not be able to process applications without this information.
Notable schools that do not use the common app.
Not all schools use the Common App. Some notable schools that do not use the Common App include Columbia, Brown, and Harvard.
What are some schools that use the common app?
Cornell, Dartmouth, Duke, Georgetown, Johns Hopkins, MIT, Northwestern, Stanford, University of Pennsylvania, and Yale are all notable schools that use the Common App.
Tips for Filling Out the Common App Easier?
The Common App is a required application for many colleges and universities across the United States. If you're applying to colleges for the first time, there are a few things you need to know about this application.
First of all, it's important to familiarize yourself with the different sections of the application. You'll need to complete the General Questions, Scores and Essays, and Letters of Recommendation sections.
The General Questions section is where you will need to provide basic information about yourself. This includes your name, email address, and date of birth. You can also choose to upload a photo if you want.
The Scores and Essays section is where you will need to provide your SAT or ACT scores and optional essays. You should try to get your scores as early as possible so that colleges have enough time to evaluate them. It's also helpful to submit your essays early so that schools have more time to review them.
Finally, in the Letters of Recommendation section, you will need to find three people who can write positive letters about your admission chances. Try to find people who know
Do Colleges Care if students Use the Common App or other Platforms?
There is a lot of debate on whether colleges care if you use the Common App or a different platform when applying to colleges. Some people argue that using the Common App is better because it gives you a more centralized application process. Others believe that using a different platform can give you a more personalized application experience. Ultimately, the decision of which platform to use is up to you and depends on your preferences.
How Does the Common App Work for Transfer Students?
The Common App for transfer helps you submit to more schools and programs by only needing one application. When you use this service, they will go through all of the materials, as well as all locations/programs.
There are a few things you need to know before applying:
-Your GPA from your previous school
-Your SAT or ACT scores
-What kinds of courses you have taken in your previous school
-If you have any credits from AP, IB, dual enrollment, or College Level Credit Coursework
-Your letters of recommendation
-Your resume
Once you have all of this information, it's time to begin the application process! The first step is to create an account on the Common App website. This will allow you to manage all of your applications and track your progress. Next, you'll need to fill out the application form. This includes information about your academic history, course selection, extracurricular activities, and more. Once you've completed the form, you'll need to submit it to your previous school. Usually, this will require submitting your transcripts and letters of recommendation. After you've submitted your application, it's time to wait for a response! Depending on the size of the school and the competition for transfer students, it may take several weeks or even months for a decision to be
Troubleshooting With the Common App?
There are a few things that new students should do if they run into problems with the Common App. First and foremost, they should check to make sure they have the most up-to-date application information. Secondly, if there are any errors, they should contact the admissions office as soon as possible. Finally, if all else fails, they can try contacting their college directly.